If you're checking out the Cash for Patriots Program, you might be wondering if it's too good to be true. They claim you can make money with little to no effort, and even say they're backed by the US government. But let's get down to the nitty-gritty: is this program for real?
As someone who's been in the internet entrepreneurship game for a while now, I've seen a lot of programs come and go. From software to MLMs, I've reviewed my fair share. Just so you know, I'm not an affiliate of Cash for Patriots Program, so my thoughts on this are completely impartial.
So, in this review, I'm going to take a look at Cash for Patriots Program and answer some important questions. Can you really make money without lifting a finger? Is the US government really backing this program? Let's find out.
What is Cash for Patriots Program?
Cash for Patriots Program promises to give American citizens checks up to $7980 twice a month. Sounds too good to be true, right? That's because it is. Here's the deal: this program is not backed by the US government, despite what Zach Scheidt from Agora Financial might lead you to believe.
While Scheidt claims that the program is created by the US government and funded by Trump's tax reforms, this is just a rumor. In reality, he's using this fake program to encourage people to sign up for his Lifetime Income Report monthly subscription service. For an annual fee ranging from $49 to $149, Scheidt promises to show you insider secrets and financial loopholes.
If you sign up, the Cash for Patriots program is just one of the bonuses included in your subscription. However, it's important to note that the program is more of an investment product than a free money scheme. The sales page even warns about the potential risks associated with the investment.
The "money report" that comes with the subscription will recommend companies for you to invest in and send email alerts about when to buy and sell. While investing can be a smart way to make money, it's important to do your research and fully understand the risks involved.
Overall, the Cash for Patriots program is just a scam that preys on people's hopes of easy money. Don't fall for it, and instead, invest your time and money in legitimate investment opportunities.
Recommendation: Here's The Best Alternative
Who is Zach Scheidt?
Zachary Scheidt is the mastermind behind the Cash for Patriots Program. He is an editor at Agora Financial, one of the largest independent financial research firms in the US. The program claims to help you make a significant amount of money in no time, even if you don't know anything about stock trading.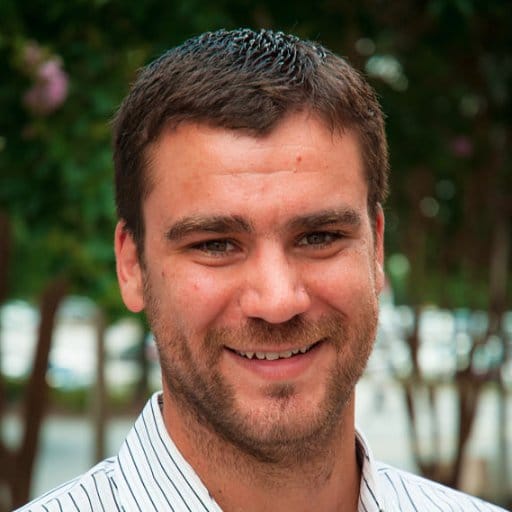 Zachary Scheidt has been actively promoting the Cash for Patriots program on various sites, such as dailyreckoning.com, and it's quite understandable since there's no mention of it in the mainstream media (or anywhere else, for that matter). However, it's important to take note of some of the claims being made. Scheidt boasts that you can make thousands of dollars instantly, regardless of your trading experience.
Now, I'm not sure if Scheidt is working alone or if Agora Financial is fully backing him up. Nonetheless, some of the claims being made could be concerning, and it's understandable if you're feeling a bit skeptical about it. After all, if someone is promising that you'll be making thousands of dollars every month, that should raise some eyebrows.
The question is, is the Cash for Patriots Program a legitimate opportunity, or is it just another scammy sales tactic? It's up to you to do your due diligence and decide for yourself if it's worth your time and money. Just remember, if it sounds too good to be true, it probably is.
Is the US government backing the Cash for Patriots Program?
If you've heard rumors about a US Government 'Cash For Patriots Program', we hate to break it to you, but it's not a real thing. Despite false reports claiming that former President Donald Trump had announced a stimulus package of $612 for every 'deserving American', this turned out to be nothing more than fake news.
However, it seems that someone has found a way to capitalize on these rumors. For example, Zach is using them to come up with a very clever sales pitch that's aimed at getting you to sign up for his Lifetime Income Report monthly subscription service for investing in dividend stocks.
So, what do you get for your money? Depending on the level of membership you choose, the Lifetime Income Report will cost you anywhere between $49 and $149 per year.
For that, you'll receive a monthly report letter highlighting the best companies to invest in to get the best returns, a private members-only website, and email alerts letting you know when it's time to buy and sell.
But let's get real – you might be wondering how much money you need to invest before you can expect to receive those $1,500+ checks in the mail that were promised to you in the sales video. According to StockGumShoe.com, you'd need to invest more than $170K.
That's right, to generate an income of $1,710 every quarter, you would need to have an investment of $171,000 in a stock with a current 4% dividend yield.
It seems that the trader behind the Lifetime Income Report forgot to include this vital information in his sales pitch. So, while there might not be a government program offering cash for patriots, there are plenty of people out there trying to make a buck off the rumors.
Recommendation: Here's The Best Alternative
5 Cash For Patriots Program Red Flags!
Zachary Scheidt's financial program Cash for Patriots claims to offer an effortless way to fund your retirement and make a fortune. However, there are five red flags that suggest this program may not be what it seems.
1. Misleading Information
Cash for Patriots is not the only financial program from Agora Financial that uses hyped-up claims and misleading information to entice new customers. Income On Demand, Seven Figure Formula, and Seven Figure Solutions are other examples. It's not advisable to build your entire financial future on what these guys are telling you!
2. Scaring and Stealing Money from Old People
An Agora Financial employee of over five years claims that the company scares and steals money from old people. This account gives us a rare insight into the culture and practices of the company responsible for the Cash for Patriots Program.
3. No Guarantee of Return on Investment
No one, not even Warren Buffet or the wolf of Wall Street, can guarantee a return on investment. Anyone who promises buying dividend stocks is an effortless way to make a fortune, even if you've had no experience, is only trying to sell you something. It is dishonest, irresponsible, and immoral to promise people lots of checks with lots of zeros without any guarantee.
4. Unauthorized Charges and Poor Customer Support
Hundreds of people have claimed that money was taken out of their accounts without authorization. Billing issues cannot be resolved by their customer support team when you need it.
For instance, a 75-year pensioner complained to Better Business Bureau that he was charged, even though he never hit the 'buy now' button, while a lady thought she was buying Zach's book for $49, but she was actually signing up for a $99/month subscription.
5. Losing Thousands of Dollars
One guy reported to Pissed Consumer that he lost $35,000 with no chance of getting a refund. The system lures you in with wonderful promises of fast and easy cash before pushing you to buy subscription packages, upgrades, and upsells, which eventually lead to losing thousands of dollars.
Recommendation: Here's The Best Alternative
Is the Cash for Patriots Program a scam or legit?
The Cash for Patriots program is definitely a scam. If you're considering signing up for the Cash for Patriots Program, I'd strongly advise against it.
Despite its claims of being a government-supported initiative, there is no evidence to support this. In fact, the whole program seems to be a marketing gimmick to sell a newsletter called the Lifetime Income Report.
The misleading tactics employed by Agora Financial, the company behind the program, are apparent from the start. The use of President Trump's name in the sales pitch gives the program some credibility, but there is no evidence that he endorses or even knows about it. Furthermore, the claims of earning up to $7980 per month and a $2.6 trillion fund waiting to be claimed are unsubstantiated and exaggerated.
To make matters worse, to be part of the Cash for Patriots Program, you need to sign up for a paid newsletter subscription first. This is not made clear on the sales page, which could lead to some unpleasant surprises for unsuspecting subscribers.
The program's sales tactics are vague and misleading, and there is no way to verify the identity of people who have supposedly collected their checks. It's easy to see how some people could be taken in by the promises of easy money, but the reality is that building a sizable income online takes hard work.
In conclusion, if you're looking for a legitimate way to build an online business, the Cash for Patriots Program is not it. Agora Financial has a history of using deceptive marketing practices to sell its various subscription services, and there are plenty of complaints against them online. It's best to steer clear of this program and look for more reputable sources of financial advice.
Is there a better way to make money online?
If you're new to online business, you may think it's difficult to start a business on your own. But actually, that's not true.
There's a risk-free online business model that doesn't need initial capital and can be done as a side hustle. It is called "affiliate marketing".
So you may wonder, "how much can you earn in affiliate marketing?"
Actually, the earning potential of affiliate marketing is huge. There're people who are doing it full-time and earn a 7-figure income a year.
This is a 21-year-old student from my #1 recommended training platform for affiliate marketing. He was able to earn $7395 in just a week.
That means more than $1K a day. It's nearly impossible for you to find a part-time job that can pay you $1K a day. But affiliate marketing can.
In fact, of all the online business models I've tried, affiliate marketing is the easiest and most rewarding one. If you're a beginner in online business, affiliate marketing is perfect for you because it's simple but lucrative.
And Wealthy Affiliate is my #1 top recommended platform for building an affiliate marketing business from scratch.
If you don't know Wealthy Affiliate, it has existed for more than a decade and is now one of the largest internet communities of affiliate marketing.

Many members of Wealthy Affiliate are able to enjoy a steady passive income, which allows them to quit their 9 to 5 jobs and travel around the world.
Here are some of the inspiring success stories of Wealthy Affiliate members.
Where to Join Wealthy Affiliate?
Wealthy Affiliate is a membership platform. It has a free and premium membership.
You can sign up for the starter membership here (no credit card required) to experience yourself. There's no time limit for the free membership.
And as a starter member, you can get instant access to the community, live chat, over 500 training modules, 2 classrooms, networking, commenting, building 1 free website, and access to the keyword tool. There're lots of free values you can get.
So I strongly recommend you register a free account and see it yourself.
Later, if you think affiliate marketing is a good fit for you, you can upgrade to the Premium Membership and get the most out of Wealthy Affiliate.
If you have any questions, feel free to comment below and I'll respond as soon as possible.