Have you come across T Harv Eker's courses online? Maybe you're curious if his programs are a scam or actually worth your investment. Well, I've got you covered! I've taken the time to check out his digital products and I'm ready to share my honest and unbiased review with you.
Just so you know, I'm not affiliated with Harv in any way, so you can trust that I won't sugarcoat anything. And, since I know that Harv's ideas can be a bit abstract when it comes to creating wealth, I'll even suggest a simpler and better alternative to launch an online business.
Who is T Harv Eker?
T Harv Eker is a successful entrepreneur who claims to have risen from humble beginnings. Despite coming from a poor family, he was able to harness his unique skills to generate wealth and become a millionaire in just a few years.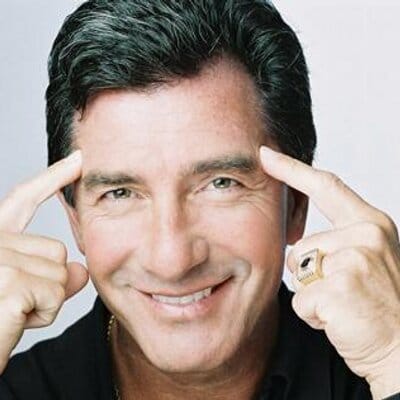 While some may be skeptical of his story, Eker has certainly gained a following for his techniques on making money online. His books and courses, including the popular Millionaire Mindset, are available on Amazon and offer valuable insights on how to accumulate wealth.
However, it's worth noting that success is not guaranteed. Eker's teachings are focused on shifting your mindset and approach to money, which can be an important first step in creating wealth, but it's not the ultimate solution.
So if you're looking for some tips on how to improve your financial situation, T Harv Eker may be worth checking out. Just keep in mind that changing your mindset is just one piece of the puzzle.
Learn more: 10 Best Ways To Improve Your Money Mindset
Recommendation: Here's The Best Alternative
An Overview of T Harv Eker Courses
If you've ever searched for personal development courses or online business programs, you've likely come across T Harv Eker's name. He's a well-known self-help author and entrepreneur who has created multiple courses that generate a lot of sales for him. But are they worth the money? Let's take a closer look.
Life Makeover Coaching: $597/month for 16 weeks
This program promises to help you achieve work-life balance and become a millionaire. You'll receive life coaching from Harv himself and cover topics such as relationships, finances, work, and recreation. While it sounds great, it's also quite expensive. And the promise of talking to Harv for just a few seconds on the phone seems a bit gimmicky.
Million Dollar Business Secrets: $997
This course claims to reveal the secrets that turned Harv into a millionaire in just three years. It includes 20 training videos covering topics such as marketing, negotiations, and the rich mindset needed to make money online. While the content may be valuable, the price tag is quite steep.
The Wealthy Marketer: $997
This course includes 7 hours of content, PDF files, and marketing plan templates to help you become a millionaire. But why does Harv split similar information into different courses? It makes us wonder if this is just a marketing tactic to get people to spend more money.
Get Rich Doing What You Love: $797
This course includes 5 hours of training videos and workbooks to help you find out who you really are. While it sounds philosophical, we're not convinced that paying almost $800 for this course is necessary. There are many other ways to learn more about yourself that don't require a significant financial investment.
Freedom First Wealth Coaching: Price unknown
This eight-week program is mentored by Harv himself and is only offered on occasion. While we don't know the exact price, we can assume it will cost a few thousand dollars. It's unclear if the program is worth the investment.
Secrets of Inner Power: $1500
This course includes 7 videos, but there's no specific information about the course content. It sounds like it might be about training your mindset for success or tapping into some sort of inner power, but it's hard to say without more details.
Secrets of Multimillionaire Trainer Program: $5000
This program is the most expensive and promises to teach you about the rich mindset. While we can't say for sure if you'll get rich after taking this course, we're skeptical that it's worth the hefty price tag. You can likely find similar content for free on YouTube.
While T Harv Eker's courses may have valuable content, the prices can be quite steep. It's important to carefully consider if the investment is worth it for you and your goals. Additionally, it's important to note that there are many other resources available online that can help you achieve success without breaking the bank.
Recommendation: Here's The Best Alternative
Is T Harv Eker a Scam?
In my opinion, I don't believe that T Harv Eker is a scam. However, as an experienced entrepreneur, I am more focused on learning the technical aspects of online marketing rather than spending hours on self-reflection and abstract ideas.
While having a positive mindset is important, it's equally important to have the technical knowledge to start and run a successful online business. So, if you're considering investing in mindset training, make sure to also invest in learning the technical stuff.
Speaking from personal experience, focusing on learning the principles and technical aspects of online marketing has helped me create multiple six-figure businesses. So, while mindset is important, don't forget about the practical aspects of entrepreneurship.
Learn more: Make Money Online Scams: How to Avoid Them?
Recommendation: Here's The Best Alternative
Is There a Better Alternative To T Harv Eker?
If you're looking for a legit and better alternative to T Harv Eker's mindset courses, then affiliate marketing might just be the answer. As someone who has been in the internet business for quite some time, I can confidently say that affiliate marketing is a proven way to make money online, and you can do it as a side hustle too.
One of the best things about affiliate marketing is that you can start your business almost at zero cost, without worrying about sourcing products or managing inventory. It's a great way to enjoy a steady stream of passive income while still having time to go on vacation or work a full-time job.
As Warren Buffet once said, "If you don't find a way to make money while you sleep, you will work until you die." Affiliate marketing is the easiest way to make money while you sleep. And in today's uncertain world, it's always a good idea to choose a business model that has the lowest risk.
So how much can you earn in affiliate marketing? Well, let me give you an example. A 21-year old student from my #1 recommended training platform for affiliate marketing was able to earn $7,395 in just one week, using free traffic methods. That's over $1,000 a day!
You can check out my full review of Wealthy Affiliate here.
Wealthy Affiliate is the training platform that I recommend. It has been around for more than 10 years, and there are many success stories from its members. To give you more examples, here are some inspiring stories of Wealthy Affiliate members who have achieved success in affiliate marketing.
The best part is, Wealthy Affiliate has a very simple pricing scheme. It has a free and a premium membership. You can sign up for the starter membership for free (no credit card required) and enjoy all the benefits, including access to the community, live chat, over 500 training modules, 2 classrooms, networking, building 1 free website, and access to the keyword tool. As a starter member, you can enjoy all of these benefits without paying a penny.
So, if you're interested in affiliate marketing and want to learn how to get started, I strongly recommend that you register for a free account at Wealthy Affiliate and see for yourself.