Have you ever seen T Harv Eker Online? Are you wondering if he is a scam?
To help you make a more informed decision on whether his courses are worth your hard earned money, I've spent some time diving into his digital products.
Since I'm not affiliated to Harv, you can rest assured that my review is genuine and unbiased.
At the end of this article, I'll tell you an easier and better alternative to launch a business online, lest you find it hard to benefit from Harve's abstract ideas about wealth creation.
Below is what I'll cover in the review of T Harv Eker and his courses.
Who is T Harv Eker?
T Harv Eker is a self-made entrepreneur. According to T Harv Eker, he came from a poor family. But he was able to make use of his unique skills to generate money and become a millionaire in a few years.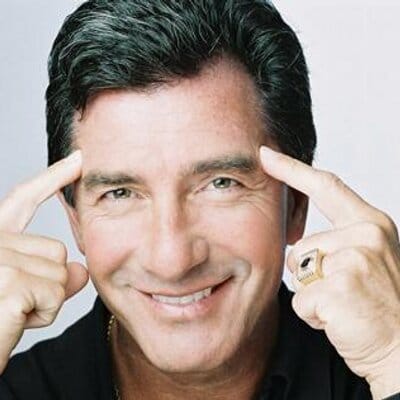 Whether you believe it or not, he seems to have some techniques on making money online. For example, some of his courses and books, such as the Millionaire Mindset, are popular on Amazon.
You will learn some tips from him to make money but I won't say there's any guarantee on results. After all, everything he talks about is changing your mindset.
It's the first step to create wealth but definitely not the ultimate truth.
Recommendation: Here's The Best Alternative
An Overview of T Harv Eker Courses
Eker has created multiple courses that generate a lot of sales to him. Below I will give a brief review of each of them and let you know the pricing information.
Life Makeover Coaching
This course is going to take 16 weeks and costs you $597 a month.
In this program, you will receive life coaching from Harv. He will teach you how to achieve work life balance and become a millionaire.
It includes several modules which cover the topics of relationships, finances, work and recreation.
You will get the chance to talk to Harv in phone calls, though only a few seconds each time on your problems. Because he is able to give you an answer right away. Really?
Million Dollar Business Secrets
This course is priced at $997. Eker will reveal to you the secrets that turned him into a millionaire in three years.
According to Eker, the course will help you to free yourself from 9-5 routine whereas the business will run itself to give you all the financial freedom you want.
It includes 20 training videos, each between 11 to 40 minutes long. Topics include marketing, negotiations and the rich mindset to make money online.
The Wealthy Marketer
Again, this course is sold at $997.
It comes with 7 hours of content, PDF files and some templates of marketing plans. According to Eker, the course materials can help you to become a millionaire.
But why did he split the similar information into different courses? Is this the real secret to make millions of dollars in a few years?
Get Rich Doing What You Love
This course is sold at $797. It includes 5 hours of training videos, along with a number of workbooks to help you find out the "real you". This sounds so philosophical.
Can you really become rich once you know who you are? There are many ways to know more about yourself. Is it necessary to pay $797?
Or can you just watch some Youtube videos and talk to more people to find out the answer? If I were you, I really wouldn't pay a penny for this kind of course.
Freedom First Wealth Coaching
This course is run on occasion and you have to sign up to a waiting list.
It is an eight-week program where you will be mentored by Harv along with other people. I'm not so sure about the price. But I guess it might cost you a few thousand dollars.
Secrets of Inner Power
This program is sold at $1500. It comes with 7 videos.
But there's no specific details about the course content and I can't tell you what kind of inner power you will receive. It sounds like magic or something about training your mindset for success.
Secrets of Multimillionaire Trainer Program
This course is priced at $5000 which makes me feel suspicious of its values. After all, this program just teaches you the similar content about rich mindset.
I don't know if you can get rich after this program. But I'm sure you can help Harv become richer by paying him $5000 for a mindset course.
In fact, you can probably learn everything about this course on Youtube.
Is T Harv Eker a Scam?
I don't think T Harv Eker is a scam. As mentioned earlier, a rich mindset is the first step to achieve financial freedom.
But is it worthwhile to spend a few thousand dollars on mindset training? At the end of the day, if you don't have any technical knowledge, you can't really start a business online.
As an experienced entrepreneur, I'm not the fan of abstract ideas. Instead of imagining a brighter future and spending hours on self-reflection, I always focus on learning the principles and technical stuff about online marketing.
And that's how I have successfully created multiple 6 figure businesses.
Is there a legit & better alternative to T Harv Eker?
As an experienced Internet entrepreneur, I'd say affiliate marketing is the best alternative to T Har Eker's mindset courses.
Why? Because it's been proven to work for many people and you can do it as a side hustle.
In affiliate marketing, you can run your business almost at zero cost without any trouble from sourcing products or managing inventory.
More importantly, it allows you to enjoy a steady stream of passive income while going on vacation or working a full-time job.
Warren Buffet once said, "If you don't find a way to make money while you sleep, you will work until you die."
The easiest way to make money while you sleep is getting started with affiliate marketing.
And since the world is full of uncertainty, I'd always choose a business model that has the lowest risk.
But How Much Can You Earn in Affiliate Marketing?
A 21-year old student from my #1 recommended training platform of affiliate marketing was able to earn $7,395 in just 1 week, which means he made more than $1k a day…all while using free traffic methods.
Wealthy Affiliate has existed for more than 10 years and there are many success stories over the years.
To give you more examples, here are some of the other inspiring success stories of Wealthy Affiliate members.
Where to Join Wealthy Affiliate?
Wealthy Affiliate has a very simple pricing scheme. It has free and premium membership.
If you are interested in Wealthy Affiliate, you can sign up for the starter membership here (no credit card required). You can select to be a free member with no time limit.
And as a starter member, you can get instant access to the community, live chat, over 500 training modules, 2 classrooms, networking, build 1 free website, access to the keyword tool.
You can enjoy all these values without paying a penny.
So I strongly recommend you to register a free account and see it yourself.