If you are interested in affiliate marketing, you might have heard of Igor Kheifets who is selling a course touted as the "fastest shortcut to affiliate marketing success".
But is the course Elite Affiliate Pro really worth $997? Or is Igor Kheifets a Scam?
I found this course when I bumped into one of his Youtube videos which was used to promote his free workshop.
As an experienced entrepreneur, I'd always like to learn more. Therefore, I spent some time investigating Ignor Kheifets and his course Elite Affiliate Pro.
Since I'm not affiliated to Ignor Kheifets, you can rest assured that my review is genuine and unbiased
Though I'm not in favor of Elite Affiliate Pro which is too expensive, I agree with Igor Kheifets that affiliate marketing is a business model most suitable for beginners.
Therefore, at the end of this article, I'll also share with you a highly recommended training program that allows you to start an online business at zero cost. It also allows you to interact with more than 100,000 active members who can share with you their experiences and success stories.
Below is what I'll cover in the review of Igor Kheifets and Elite Affiliate Pro.
Who is Igor Kheifets?
Igor Kheifets was a former member of Warrior Forum where he sold solo ads to members.
Solo ads are email marketing campaigns where owners of email lists are paid to drive traffic to a sales funnel, usually $0.30 – $1 per click.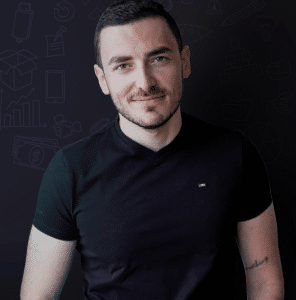 There are many negative reviews about Igor's sales tactics on his service of solo ads. For example, you would get resubscribed to a new list after cancelling his service.
That said, on his Youtube videos, Igor claims to have made $21,779.45 with just 481 clicks in a day.
Now he is more than willing to offer you his course at $997 and tell you the secret hacks.
An overview of Elite Affiliate Pro
Elite Affiliate Pro is a mixed bag with John Crestani's Super Affiliate System. In short, it is a six module course, which includes:
Introduction to affiliate marketing
6 step super affiliate checklist
Case study
7 Copy & Paste sales campaigns
Conversion templates
100 email swipes
Below is what you can expect to learn from the course:
How to target ideal customers
Finding your niche
Best CPA & JVZoo affiliate programs
Best ClickBank and Private Webinar affiliate programs
How to create a presell page that increase conversion rate
How to build a profitable frame piece
There are some bonuses which include a list of affiliate programs, CPA networks and becoming an affiliate of Igor's programme.
The course offered a 30 days money back guarantee. However, to successfully get a refund, you have to complete the course and prove to Igor that it doesn't work.
In another word, you need to invest money on starting a business based upon Igor's blueprint to be eligible for a refund.
Is Igor Kheifets a Scam? Why I don't recommend Elite Affiliate Pro
I don't think Igor is a scam.
But Elite Affiliate Pro is nothing more than a basic introduction to affiliate marketing. It doesn't have any secret hacks that can help you get rich quickly.
It even asks you to build a list and use paid ads to drive traffic which are time-consuming and unaffordable to most novices.
Worse still, Igor doesn't tell you that most autoresponders such as ActiveCampaign doesn't allow you to send an email with the sole purpose of promoting a product.
But if you choose to use the autoresponders that have a looser policy, most of your emails will end up in a junk box.
Worse still, a lot of ClickBank products are notorious, especially those in the niche of money making. In most cases, they will go straight to the spam box.
Is There a Legit & Better Alternative to Igor Kheifets's Elite Affiliate Pro?
I agree with Igor that affiliate marketing is a great business model for novices in online business. But it's a stupid idea to spend a lot of money on running paid ads or using some expensive tools that are unnecessary to drive traffic.
Worse still, if you use paid ads to drive traffic, you have to spend a lot of time managing the ads campaigns every day. Then how can you make it as a side hustle and enjoy financial freedom?
At the end of the day, Igor doesn't teach you the right way to make money in affiliate marketing.
In affiliate marketing, you can actually run your business almost with zero cost and achieve a steady passive income without any trouble with paid ads.
If you want to learn affiliate marketing in the right way, I'd recommend you to get started with the best training platform Wealthy Affiliate.

It offers you a free account (including a free website) with comprehensive training on SEO (free traffic methods) which enables you to get started with affiliate marketing right away without paying a penny.
But How Much Can You Earn with Wealthy Affiliate?
A 21-year old student from Wealthy Affiliate was able to earn $7,395 in just 1 week, which means he made more than $1k a day…all while using free traffic methods.
Wealthy Affiliate has existed for more than 10 years and there are many success stories over the years.
To give you more examples, here are some of the other inspiring success stories of Wealthy Affiliate members.
Where to Join Wealthy Affiliate?
Wealthy Affiliate has a very simple pricing scheme. It has free and premium membership.
If you want to feel about Wealthy Affiliate, you can sign up for the starter membership here (no credit card required). You can select to be a free member with no time limit.
And as a starter member, you can get instant access to the community, live chat, over 500 training modules, 2 classrooms, networking, commenting, 1 free website, access to the keyword tool.
You can enjoy all these values without paying a penny.
So I strongly recommend you to register a free account and see it yourself.