E-commerce has proven to be a profitable business niche. Dropshipping and Amazon FBA are two of the best ecommerce business models you should focus on if you want to jump on the bandwagon.
The purpose of this blog post is to explain the entire concept of dropshipping vs Amazon FBA. Hopefully, you will be able to make an informed decision and begin your entrepreneurial journey with in-depth analysis and thorough knowledge.
What is Dropshipping?
With drop shipping, you (the retailer) will directly place an order with your vendor, commonly a wholesaler. The items will be shipped directly to your customer as quickly as possible after you drop the order with them and provide them with the customer's information.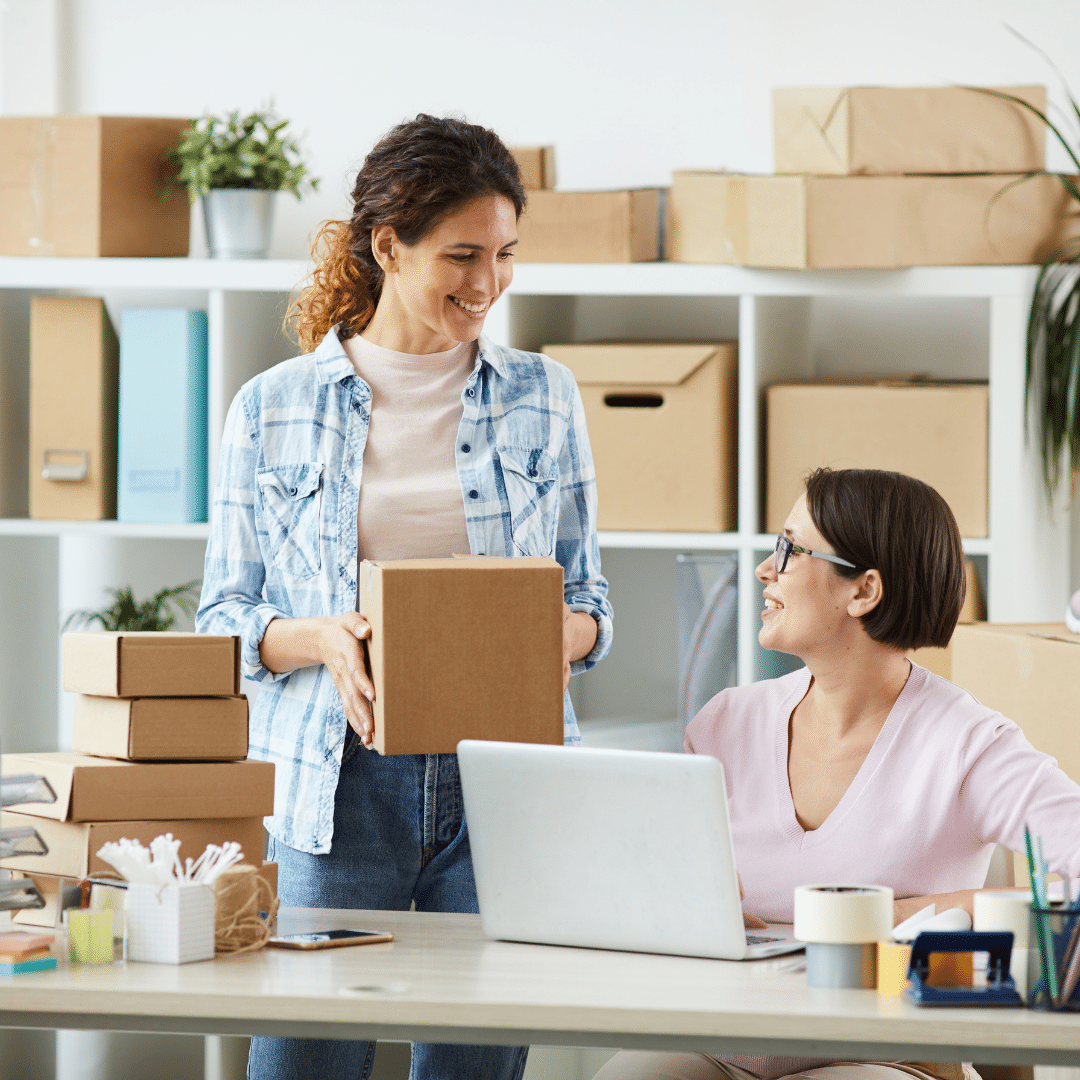 The trend of dropshipping is one of the most convenient and cost-effective retail businesses. Dropshipping is used by retailers in the US, the UK, Australia, Canada, and Europe for many years now.
There is no major investment needed, fortunately. The model of ecommerce is thus a good fit for low-scale traders. Small retail shops, as well as online storefronts, can profit from this model.
What is Amazon FBA?
For entrepreneurs who cater to a large audience, Amazon's FBA program is a fantastic opportunity. It is a scalable eCommerce business solution that is ideal for businesses of all sizes.
Fulfillment by Amazon stands for Fulfillment by Amazon. Our program offers both warehousing and shipping services. Amazon has an unusual approach to FBA because of its huge popularity. Furthermore, these products are also eligible for Amazon's shipping promotions, including Free Super Saver Shipping and Amazon Prime, making FBA even more profitable.
Which is the better choice for increasing sales?
I have listed both Pros and Cons for you so you can make an informed decision. Let's look at it!
I want to give you a sneak peek of what we will be discussing next before reviewing the pros and cons of both business models:
6 Pros of Dropshipping
1. Lower investment
Dropshipping doesn't require much capital and you don't need a physical location to start your own business. As a result, the cost of starting a business is low and you can avoid making large initial investments.
2. There is less responsibility
You just need to place the same order with your supplier when you receive an order from your online customer. You will receive the order from your supplier and it will also be shipped to the customer. They will also handle any returns for you.
3. Minimal risks
When you run a dropshipping business, you don't need to maintain a large inventory. There is almost no loss if your transaction did not go well. Starting and maintaining a website is the only expense.
4. Sell different types of products
You probably know that the more diverse something is, the better it is. Your online store would not have been able to sell a number of products if you had started by purchasing your own inventory. What is the reason? Due to the fact that you would then have to purchase several items in large quantities.
5. Saves time
Dropshipping is my favorite aspect of the business. Dropshipping does require time and dedication, but you will not have to engage in the packing and shipping process or manage your inventory. Those entrepreneurs who need to save time will find it an ideal solution.
6. Flexibility of location
Dropshipping also offers you the benefit of not having to be in a particular area or city. By staying in touch with your suppliers and customers, you can run your online store smoothly.
5 Cons of Dropshipping
1. Lower profit margins
While dropshipping doesn't require a high initial investment, the returns in terms of revenue are relatively low. An item priced at $10 cannot be sold at $50.
Customers will find a cheaper price at other retailers if this does not make sense. There are others who are selling those products as well. Markets are competitive, so a $10 should sell for a maximum of $15. Despite the possibility for greater profits, you must be prepared to experience fluctuations in profits due to the fact that the layman does not have such great purchasing power.
2. Not enough Information
It is possible that your supplier did not provide you with detailed product information. Because of this, you might not be able to answer all of your customers' questions about the product they show interest in.
3. Problems with customer service
Dropshipping allows you to have a lot of freedom, but when it comes to answering customer concerns, you rely heavily on the information provided by your supplier. Whether or not the product is described accurately is out of your hands since it is their product.
4. A lack of promotion deals
Since you are not purchasing any products in bulk as a dropshipper, you cannot offer amazing promotional deals or discounts. Nevertheless, you can always offer bundle offers made up of various products from your online store to increase sales.
5. Intense Competition
Competition is fierce when it comes to dropshipping. You will discover that there are a large number of dropshippers offering the same products. These products may even be offered at reduced prices while profits are made elsewhere.
5 Pros of Amazon FBA
1. You have the time to scale your business and focus on it
Amazon handles the product packaging as well as the shipping process. Additionally, its customer service is excellent. You have nothing much to do if you keep this in mind. Consequently, you have plenty of time to expand your business efficiently.
2. Building goodwill
You do not have to tirelessly work on creating a brand name on Amazon. You will receive all the brand recognition you need thanks to the goodwill of Amazon. Yes, you can scale your online store quite well with it and it comes in quite handy.
3. A larger clientele
Any entrepreneur must confront the challenge of developing a customer base. The FBA program lets you take advantage of Amazon's massive customer base and achieve success through their massive customer base.
4. Replacement and returns policy
FBA's business model is one of my favorites. You don't need to worry about anything. Whatever the case may be, whether it is packaging, shipping or returning. Amazon FBA's primary task is to serve its customers. Customers will remain loyal to you if you implement this strategy.
5. Higher profits
You can sell higher-priced products on Amazon if you can't sell them for a good profit margin on your website. It is Amazon's brand image and its success that deserves all the credit.
7 Cons of Amazon FBA
1. Insufficient inventory records
You will have an accumulation of unsold products. A large inventory can make it impossible to keep a proper record of your stock.
2. High levels of competition
FBA is undoubtedly a healthy competition for Amazon. FBA can't be used solely by you. You compete with many other businesses selling the same products. Thus, competing with experienced entrepreneurs may prove difficult.
3. Profits are not guaranteed
While developing the product mix that you wish to sell, you need to be careful because it is unlikely that every product will produce profits for you.
4. Problems with shipping
A flammable product cannot be delivered through Amazon's FBA program.
5. Blind reliance
If Amazon decides to change its policy and remove your store from its platform, there is nothing you can do. Your hard work will be in vain.
6. Customer contact is not direct
Amazon will have access to your entire client list, whereas you will not. Can you sell the same products down the road to the same customers? Because you rely too heavily on Amazon, you can't do that.
7. Higher capital requirement
A decent amount of capital is required before you can begin your online business. Additionally, Amazon charges a set fee for its services.
What is the best fulfillment method for yout business?
Dropshipping or FBA are both acceptable options if you're choosing between competition with Amazon or partnership with Amazon. What will I do if I choose to compete with Amazon?
It is going to be very difficult for a dropshipper to compete with Amazon's logistical capabilities if they choose to pick, pack, and ship the product themselves.
The majority of the time, shipping your products to Amazon at the speed it demands is simply too expensive and complicated. We recommend brands deciding between FBA and Amazon to partner with the latter when possible and logical.
Nevertheless, there are some cases where the dropshipping model may be the best option for your brand. In addition to the products prohibited by FBA, some items are also prohibited, such as alcoholic drinks, vehicle tires, and gift cards.
Dropshipping is another option because Amazon fulfillment centers don't have refrigeration facilities. Moreover, Amazon only accepts meltable inventory during the summer months, when fulfillment centers get hot.
FBA does not strictly prohibit other products, but dropshipping may be more appropriate for products that you prefer not to ship more than necessary, like large coolers.
It is unnecessary for a cooler to be shipped to an Amazon fulfillment center and then again from the fulfillment center to your customers. When this occurs, and in situations like it, shipping your product directly to your customer may be more cost-effective.
It can also be advantageous for expensive products or luxury brands to dropship. The majority of people do not buy expensive luxury products out of impulse.
For an expensive, well-researched product like a laptop, customers are more likely to be satisfied with longer shipping times than for a cheap impulse purchase like gum. In any case, one-day shipping is such a competitive advantage that a Prime badge on the product listing is likely to increase sales, even on expensive or luxury items.
Regardless of how expensive your product might be, having fast and easy shipping backed by a trusted brand is something you should never overlook.
Frequently Asked Questions
1. Dropshipping or Amazon FBA: Which is better?
Choose the dropshipping business model if you're just starting an online business. This program offers more perks compared to Amazon's FBA. If you already run an online business and want to scale it even further, consider Amazon FBA.
2. How do Amazon FBA and Dropshipping differ?
The primary difference between the two is stock ownership. Dropshipping is a way to satisfy customer needs without owning any merchandise. As opposed to Amazon's FBA program, with which you have to buy products and store them on Amazon's premises. Your returns and shipments are handled by Amazon in exchange.
3. Shopify dropshipping vs Amazon FBA – which is better in 2021?
Small businesses should opt for Amazon's personal plan. However, Shopify is more cost-effective in the long run. Compared to Amazon's FBA program, it's cheaper, scalable, and transparent with its pricing, making budgeting much easier.
4. Is affiliate marketing or dropshipping better for me?
Affiliate marketing is a business model whereby you promote a manufacturer's or retailer's products and earn commissions on every sale.
A big difference between affiliate marketing and dropshipping is that you don't have to manage orders or customer service. To earn handsome commissions, you simply need to promote the product across numerous platforms.
5. How to learn to do Amazon FBA business?
If you are new to Amazon FBA, you might be interested in some Amazon FBA courses.
There are many Amazon FBA courses, but some are scams. To help you avoid the scams, I have done thorough research about the most popular Amazon FBA courses.
Here are the Amazon FBA course reviews for you to make reference and see which course you should choose:
Is There Any Better Alternative to Amazon FBA/Dropshipping To Make Money?
If you're new to online business, you might wonder if there's a better business model that doesn't need initial capital and can do it as a side-hustle.
Of all the business models I've tried, affiliate marketing is the easiest and most rewarding so far.
In affiliate marketing, you can run your business almost with zero cost. Most importantly, you don't need to invest in creating and developing any products.

Also, it is less time consuming since you don't have to manage inventory or handle customer service.

You can enjoy a steady stream of passive income while going on vacation or working a full-time job.

Since the world is full of uncertainty, I'd always choose a business model that has the lowest risk.

But How Much Can You Earn in Affiliate Marketing?

A 21-year old student from my #1 recommended training platform of affiliate marketing was able to earn $7,395 in just 1 week, which means he made more than $1k a day…all while using free traffic methods and affiliate marketing.
Wealthy Affiliate has existed for more than 10 years and there are many success stories over the years.
To give you more examples, here are some of the other inspiring success stories of Wealthy Affiliate members.

If you don't trust my words, you can go to Trustpilot to see what the members have to say:
At the time of writing, Wealthy Affiliate is rated 4.8 out of 5, which is excellent. It's incredible to get such a high rating with more than 400 reviews.
If there are only two or three good reviews, you may say they are fake reviews. But you cannot fake it when there are more than 400 reviews there. Remember, Trustpilot has a very intelligent system to detect fake reviews.
Where to Join Wealthy Affiliate?
Wealthy Affiliate has a very simple pricing scheme. It has a free and premium membership.
If you want to feel about Wealthy Affiliate, you can sign up for the starter membership here (no credit card required). You can select to be a free member with no time limit.
And as a starter member, you can get instant access to the community, live chat, over 500 training modules, 2 classrooms, networking, commenting, 1 free website, access to the keyword tool.

You can enjoy all these values without paying a penny.
So I strongly recommend you to register a free account and see it yourself.
If you'd like to be the next success story and get the most out of Wealthy Affiliate, you can upgrade to the Premium Membership later.
After that, you can get access to everything without the bother from any upsells.