Are you looking for a CJ Affiliate review? If you want to make money online, you might have heard of CJ Affiliate. But you may wonder if this affiliate network is a scam.
The internet is rife with reports of scams. Affiliate marketing is particularly true in that regard.
CJ Affiliate is one affiliate network that people like to refer to as a scam when talking about different affiliate networks.
The majority of these claims, however, come from users who have only been using the network for a short time. Furthermore, the affiliate network has plenty of positive reviews.
Then, what is the truth? Can affiliate marketers benefit from CJ Affiliate, or is it a scam network?
To help you make a more informed decision, I have thoroughly researched CJ Affiliate so I can tell you more about it.
At the end of this review, I'll also share with you a platform where I've learned affiliate marketing skills that have enabled me to make a full-time passive income.
In this CJ Affiliate review, I'm going to cover the following.
What is CJ Affiliate?
Among the world's top affiliate marketing platforms for digital & physical products, Commission Junction (CJ Affiliate) offers both (although mostly digital). Founded in 1998, it is a company that started operations in an era when the Internet was very different from now.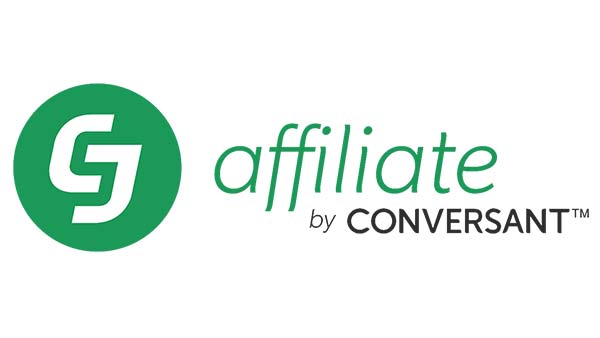 There was no competition, Google algorithms, or unnecessary affiliate regulations back then, and affiliate marketing was still a new concept in the online world.
In its early days, CJ was one of the fastest growing online businesses, attracting many affiliate marketers who made millions from it.
In 2003, ValueClick acquired Commission Junction. In 2014, it was rebranded as Conversant CJ Affiliate to reflect the company's exponential growth.
The company's core business, however, remains unchanged.
With thousands of advertisers and over 1.8 billion dollars in affiliate commissions paid every year, CJ Affiliate is still one of the top affiliate networks.
Based on a market analysis by Datanyze, CJ Affiliate has a market share of almost 8%, second only to Amazon Associates' affiliate network.
Amazon Associates is preferred by affiliate marketers due to its physical product range. Platforms that offer digital products exclusively are dominated by CJ Affiliate, in comparison to giant corporations like Rakuten and ShareAsale.
There's another aspect of CJ Affiliate that's equally important: the quality of affiliates. CJ Affiliate outperforms all competitors in this area as well.
CJ Affiliate is the best affiliate website among the top ten thousand affiliate sites in the world, according to SimilarTech.
Recommendation: Best Learning Platform For Affiliate Marketing
How To Sign Up For CJ Affiliate?
Commission Junction's affiliate program is free to join, but to be a merchant you must be 18 years or older and have a website.
By signing up as a Publisher on CJ's signup page, you can become an affiliate for free.
Your browser will redirect you to the registration page, where you must enter your email address and create an account.
Once you submit the signup form, you'll receive a confirmation email.
The next step is to click on the "Create My CJ Publisher Account" link. This will redirect you to the page where you need to review their policies and affiliate terms and conditions. To operate an affiliate account, you must also be 18 or older.
You'll be redirected to the login page where you can access your CJ Publisher account once you're done with this step.
Are you able to promote affiliate products right now? Not so fast, my friend.
Commission Junction Publisher Onboarding
In order to activate your account, you must complete several onboarding steps, including submitting your tax documents, completing your profile, and adding your website or app.
Even though all sections in this list are needed, two of them are extremely important and will have a significant impact on your success.
Upon applying for an affiliate program on CJ, you will have to create your Network Profile. This will describe what you do as a publisher.
You need to take it seriously since it will determine whether or not you are accepted to the program.
Create a compelling business profile by outlining your business model, its primary goals, the key strengths that set you apart, and why you will be an excellent affiliate partner.
If you can prove your claims with traffic figures from your website or any other kind of statistics, then that's even better.
Keep your statements brief, as well as mention the most important information upfront. "Promotional Property" is also a big part of your onboarding process.
There are four sections on this form where you should provide as many details as possible about your promotional property.
This will be where you direct traffic to your affiliate offers that you choose from CJ.
Websites, blogs, mobile apps, social media profiles, email lists, paid advertising campaigns, and many others can be included.
Platforms (such as blogs) that are posted in applications must have an existing audience and regular monthly visitors.
Advertising will most likely ignore a platform that has yet to attract traffic.
Choosing the right promotion model is also key here. For instance, you should decide what kind of value you will provide your audience through your promotional platform.
The type of advertisers you work with will be determined by these two sections. You will primarily work with advertisers who are looking for email traffic if your primary traffic source is email marketing.
Activating your account requires you to submit your tax information, your company's details, and your payment information. Please complete the remaining steps to complete the onboarding process.
The video below shows you how to get started with CJ Affiliate:
Recommendation: Best Learning Platform For Affiliate Marketing
What Affiliate Programs Does CJ Affiliate Offer?
On Commission Junction, there are thousands of affiliate programs for digital and physical products. Marketers, however, usually prefer it for digital products.
Affiliate programs fall into three broad categories:
Pay Per Sale: When you drive sales, you earn a commission

Pay Per Lead: When you refer leads, you earn a commission

Pay Per Call: When you generate phone calls, you earn a commission
How to Find Legitimate & Profitable Affiliate Programs/Advertisers on CJ Affiliate
From the main Publisher dashboard, click Advertisers to find out which affiliate programs are performing the best in your niche
Search filters and ways to find the right advertisers are among CJ's best offerings in this section. These tools may seem a bit overkill for a new user, but they are really useful for finding the programs you are looking for.
You can search affiliate programs by name or relevant niche keywords to find advertisers.
For a more targeted search, you can also use the following filters:
Advertiser

Status

Category

Serviceable Area

Language

Advertiser's Country

Geographic Source

Currency
Clicking on each of these filters will expand the options. Here's the advertising interface you'll see when you click on an Advertiser.
Because I have not yet applied any filters, you can see all the advertisers on CJ in 2902 since I have not applied any filters yet.
How can you evaluate an advertiser and decide if they're worth promoting? You must remember two key metrics, besides relevance to your audience: Earnings from Networks and EPC.
Network Earnings: A Commission Junction advertiser's performance overall. Commissions paid by advertisers to publishers are represented by the green bar on CJ. The higher the bar, the better.
Advertiser EPC: A program's EPC tells how much affiliates earn per 100 clicks. The EPC of a program shows its profitability.
What's the best way to identify the right programs?
The Network Earnings filter and the EPC filter can be used in combination.
A high EPC score alone does not tell the whole story. I recommend sorting your results by Network Earnings High to Low, then finding programs with high EPC after applying the Category filter.
CJ's list of programs with a high conversion rate and consistently making money will be provided to you.
Although CJ has exceptional standards, a good number of its products and affiliate programs are of substandard quality. It is important to take Network Earnings and EPC into account when choosing programs to work within your niche, as this will reduce the risk of any disputes with the advertisers.
For more information about any program, just click on its title to open a drop-down box that contains all the details.
All the information you need is in it. A description of the target audience and the program terms, for example, as well as the company's original website and social media accounts.
Each affiliate program listed on CJ must be applied for separately.
In most cases, a new affiliate will not be accepted into a popular program because it looks for established members, which is unfortunate.
However, if you are fortunate enough to have a strong audience and a strong platform, you may still be accepted into any program.
Recommendation: Best Learning Platform For Affiliate Marketing
How Does CJ Affiliate Work?
Once you've signed up for CJ Affiliate, your Publisher dashboard will be visible, which provides you with a snapshot of your performance as an affiliate marketer.
You should pay special attention to the Performance Summary section of this dashboard.
Based on your selection, here's what it shows.
Commission:

Your total payments from affiliate sales and lead generation.

Sales:

The total number of sales you have generated.

Lead:

The total of all leads you have referred.

Clicks:

The number of times your affiliate links have been clicked

Impressions:

The number of times your affiliate ads have been seen

Publisher EPC:

The Earnings Per Hundred Clicks (EPC) measures your earning potential. Your EPC would be $500 if, for example, you got 1000 clicks on your affiliate links and earned $5,000 in commissions.

Conversion:

The number of your clicks that were converted into sales or leads.
As an affiliate or publisher on CJ, you can easily gauge your performance by looking at this section.
Also important is the Messages section, where you'll view all CJ announcements and messages.
CJ publisher dashboards also display a list of the newest advertisers. Within this section, you can view the most popular advertisers or advertiser recommendations based on your profile.
Links to your account's other sections can be found on the top of your screen.
Account (your account info and settings)

Advertisers (to find affiliate programs)

Links (to create affiliate links)

Widgets

Reports (detailed performance stats)

Mail (messages from CJ)

Placements

PayPerCall (find PPC affiliate programs)
This dashboard seems to be very clean since it only gives you the most important information while linking you to the other sections.
Recommendation: Best Learning Platform For Affiliate Marketing
How to Create Affiliate Links In CJ Affiliate?
There are usually multiple products listed in the product section of most advertisers on CJ. In addition, associated products can have different types of affiliate links, like text links, banners, animated banners, etc.
If your program provides links to landing pages or product offers (depending on the program), your visitors are sent to that specific page.
When browsing through the classic CJ search interface, it can be confusing for new users. Thankfully, CJ now offers several innovative link options.
You can use the following methods to create affiliate links on Commission Junction.
Find Links On The Advertiser Page

Use The Link Search Interface

Use The Deep Link Generator Tool

Use Page Based Linking Tool

Create Product Widgets

Create Link Placement Opportunities
Find Links On The Advertiser Page
By visiting the Advertiser page, searching for relevant programs, and then clicking the Get Link button, you're shown all the product links if you get approved.
The Advertiser page shows a 'P' button next to the Get Link button for advertisers with multiple products.
Clicking this button will give you their affiliate links, along with a list of all their products. Simply copy these links and use them to promote your products.
Use The Link Search Interface
Link search gives you the opportunity to find affiliate products that fit your niche by searching for the keywords associated with your niche.
Alternatively, you can refine your search using the filters on this page or hunt for products from a particular advertiser.
Deep Link Generator
Create deep links without logging in to your CJ account with Deep Link Generator, a useful CJ link tool.
The CJ deep link bookmarklet is easy to use. Once you install it, you simply need to visit the official websites of the CJ advertisers that you've been approved to promote, find the product to promote and click on the bookmarklet to generate the deep link for your promotional campaigns.
Page-Based Link Tools
If you are approved for CJ (and you link products to CJ that exist on CJ), you could add a line of javascript to your website's code that automatically monetizes the products you link in your content.
You won't have to create the usual ugly affiliate links once you copy/paste this code to your site.
Rather, all you have to do is copy the products link to your site, and CJ will automatically detect if you're a valid affiliate, and credit you for any sales resulting from it.
Create Product Widgets
You can use this feature to create slideshows with products from multiple affiliate programs you have joined on CJ.
You will be credited for any sales generated by embedding the widgets on your website or any other platform approved by the company.
There is also an option to create widgets that allows you to drag & drop approved products from your list to the widget.
Create Link Placement Opportunities
Publishers with high-quality content can take advantage of this innovative linking solution. This is how it works.
If you are interested in marketing your products, you can list link opportunities publicly on your website (or any other platform that has been approved).
If you have a traffic-rich website, this particular linking option can be very helpful. And you don't have to be an affiliate to be approached by an advertiser.
An Important Thing To Note
The links to affiliate offers expire after a certain period of time, and any sales as a result of your referrals are not credited.
Keep an eye on your main Publisher dashboard's "Tasks" section to make sure you're not promoting expired or invalid offers.
Your dashboard will also notify you when an ad becomes invalid or stops working for any reason. If your offer becomes invalid, you will see "Review __ click(s) from invalid links" in the tasks section.
Thus, keep an eye out for useless offers or else you may end up promoting them in vain.
Recommendation: Best Learning Platform For Affiliate Marketing
CJ Affiliate Payout Terms and Options
Here, we'll look at when affiliates are paid, how they're paid, and how much they need to earn for you to get paid.
Payment Methods
Payoneer and Direct Bank Deposit are the only payment options offered by Commission Junction.
Only affiliates from selected countries are eligible for direct deposits. Payoneer can be used for international payments if you are not eligible for bank deposits.
Previously, CJ offered its customers the option of sending checks but discontinued that option in October 2020. Furthermore, it doesn't accept credit cards or PayPal.
CJ requires taxes and company details before you can complete your bank details.
On the onboarding page, on the Payments tab, you will be able to enter your bank details.
Payment Threshold and Timeframe
Affiliates are eligible for a minimum payout of $50 and a maximum payout of $1000 per withdrawal.
When the amount is more than $1000, you must request multiple withdrawals.
You'll receive payments for your referrals roughly 30 days after the purchase has been made because affiliate commissions are paid on a net 30 basis.
Payments for locked commissions earned are scheduled for the 20th of each month, and then you just have to wait for your check or direct deposit to arrive.
In other words, you get paid 20 days after making a sale. The 20th of February is the payment date for purchases made in January.
Recommendation: Best Learning Platform For Affiliate Marketing
Cons and Complaints of CJ Affiliate
It's easy to understand why some doubt the reliability of CJ Affiliate when so many people claim that it's a scam.
Let's examine the biggest grievances people post online.
1. Poor customer service
CJ's network has been criticized by many publishers for slow customer service if they aren't part of the CJ Performer Program. You can only contact customer support by phone or online form, there is no option for sending emails.
Furthermore, there is no way for CJ Affiliate customers to contact some personnel within the actual network if they are having a problem with a CJ Affiliate product. If you wish to return the product, you need to contact the seller directly.
The problem with CJ Affiliate is twofold: first, what's the point of even having a support system? Secondly, how about when the product owner is disappointing? What if contacting the product owner wasn't easy? All of these questions are realistic.
I've encountered issues with products I bought from CJ Affiliate and I found it difficult to reach the owner. Furthermore, all support I could get from CJ Affiliate was indirect, and I ended up disputing some charges with my credit card company.
2. Difficult To Get Accepted
Most affiliate sites allow you to choose the products you would like to promote and start earning right away. Commission Junction, however, requires you to apply each time you want to become an affiliate.
You must submit an application to each affiliate program after being accepted into the network. This means going to each advertiser in the network you are interested in working with.
When you are accepted, you can begin to promote. With established merchants, you can still make good money from home if you're committed to doing this right.
The process may seem complicated at first. Nevertheless, once you have finished the set-up process, you can begin earning commissions from some of the most recognizable brands on the planet. This isn't a place for small fry.
You'll also be able to get in touch with affiliate programs directly from advertisers when you join CJ Affiliate. There's no need to deal with the red tape in these cases. You can start advertising for them right away.
3. Limited Payment Options
PayPal payouts are not available. For many publishers, this is a major problem. Checks, direct deposits, and Payoneer are the only methods available for payouts.
It may be a turnoff for some people to hear some of these complaints. There will be some who feel uncomfortable providing their bank details online. Furthermore, what about people living outside the United States? Are checks able to be mailed to them?
People feel that PayPal should be a standard feature.
4. No Notice of Program Termination
The CJ Affiliate affiliate network has received complaints from some affiliates about merchant programs being removed from the network without notice.
No affiliates received notification that their affiliate links had been deleted, so they were suddenly useless. The problem here is fairly large, and CJ Affiliate should address it.
The affiliate who keeps track of tracking and reports, however, will be able to tell when something isn't right with one of his or her links.
5. Account Deletion and Fees Threat
CJ Affiliate reserves the right to deactivate your account if it has been dormant for 6 months or more.
When your account balance goes below zero, you must pay CJ Affiliate to get your account back to zero. A monthly compounded interest rate of 1.5% can be charged if you don't.
For new affiliate marketers, this can pose a greater problem since they may not have an adequate amount of sales yet. For larger affiliate marketers, this isn't a significant issue.
6. Quality Programs Face Fierce Competition.
If you ask me, this is a good problem. Why do I say that? It is because the more competition there is, the higher will be the amount of searching as everyone is promoting the product.
Thus, if you can master advanced SEO (search engine optimization) techniques and rank your article on the first page of your target keywords, you might get sales automatically.

This is what you can learn for free from my #1 recommended affiliate training platform.
Pros of CJ Affiliate
1. An Extensive Reporting Toolkit.
CJ Affiliate's publisher toolbox contains many useful tools to help you track your earnings, manage activities, and increase conversions.
It is useful for all publishers to be able to see which goods to promote based on information about advertisers and their performance.
Furthermore, you'll also notice that CJ offers an incredibly helpful product catalogue, where you can find every bit of information you need about any product you're marketing. This ensures that your publications are accurate, and it all is stored in one simple file for you.
When you start selling, you'll receive real-time reports on your performance and commissions. It offers quite a lot of options for customizing performance reports, giving you the ability to choose the metrics that matter to you the most.
2. A Wide Variety of Merchants
A large number of well-known brands and companies work with CJ Affiliate. It is used by many of the world's most trusted and popular brands.
Among affiliate networks, CJ offers perhaps the widest selection of big brands. There are a lot of clout brands in this network such as Zappos, Verizon, Barnes & Noble, and IHG (International Hotel Group).
Do the remaining 2,869 advertisers (I counted) on CJ Affiliate by Conversant share the same degree of success? I don't think so, but CJ has enough big hitters that it will not matter.
It will make connecting with your audience easier for you. It's likely that your audience is already familiar with the brand you're promoting.
Since CJ Affiliate offers programs for small and large brands, you can choose from a wide range of options.
3. Real-time tracking and transactions
Real-time tracking is done on all transactions. You can see all of the details about the affiliate marketing campaigns you are running right now. There is no need to refresh the page or return later to learn what is happening.
Your marketing tactics can be tweaked and adjusted more often to improve results, and they will take effect immediately.
In terms of results reporting, other competitors aren't quite as immediate, so we think this is a major plus.
4. CJ Affiliate Provides Mobile Solutions
Mobile-ready tools within the CJ Affiliate platform make tracking, testing, and optimizing conversions on smartphone and tablet, iOS and Android, easier than ever for the modern affiliate marketer. With on-the-go customers, you can see what is happening and then optimize for them.
Advertisers and publishers alike will benefit from this.
Using these tracking tools, you can see the most important information regarding mobile web interactions, app downloads, app engagements, and actions customers might take within mobile apps.
As a result, the integrated tracking of apps helps advertisers reward publishers who drive customers or downloads to their apps.
5. Automation and Deep Link Generation
You can generate affiliate links automatically by integrating a single line of JavaScript into your website. By doing this, you can drastically reduce the amount of time spent clicking and adding things manually.
CJ's Bookmarklet, which can be installed in your browser and used as you browse the Internet, can likewise help generate these deep links.
Deep linking can be made much more efficient by combining these two tools, saving time.
6. Customizable Widgets For Products
Product widgets from CJ are available as slideshows, collages, and grids, and all are highly customizable.
Then you can adjust the details of each widget on their website in order to make sure the reader sees the right products and that they're accurately described.
As you create these widgets, you have the option to modify and move products into or out of them, depending on what would be useful for your audience at that particular time.
Recommendation: Best Learning Platform For Affiliate Marketing
Any Better Alternatives To CJ Affiliate?
Today, CJ Affiliate is considered one of the top affiliate programs online due to the variety of products and high payout rates.
It's great news that CJ Affiliate isn't the only name around. Alternatives to CJ Affiliate have helped affiliate marketing reach new heights.
Here are the CJ Affiliate alternatives that offer equal value.
ClickBank
We have included ClickBank as our first CJ Affiliate alternative. Known as one of the top American retailers and affiliate networks, ClickBank has thousands of physical and digital products on its site that affiliates can promote and earn a regular income from.
Founded in 1998, ClickBank's transparency, high-quality tracking system, and high commissions that vendors provide to their affiliates have made this platform a trusted platform.
The simplicity of this platform is another reason why it is so renowned. This system is very easy to use on the backend and makes it very easy for affiliates and vendors to understand their numbers.
ShareASale
Another site similar to CJ Affiliate is ShareASale. Affiliates can use this site to promote thousands of products, brands, and other websites. This site has an excellent payout rate, as well as a reputation for trustworthiness.
They represent brands such as Reebok, Sally Beauty, and Etsy. Commissions vary according to the program.
Almost any type of physical product can be found here as an affiliate offer. Viator, WP Engine, and the NBA Store are represented.
If you are interested in starting to offer physical products, choose ShareASale. With so many affiliates offers available, this network is often referred to as an alternative to Amazon.
JVZoo
Affiliate programs like JVZoo have a large affiliate network that has 800,000 active advertisers.
Affiliates and vendors are connected through the JVZoo affiliate network. It facilitates vendor relationships and affiliations without the intervention of higher officials. This allows vendors to work directly with affiliates and to design their promotions as they see fit.
By signing up with this network, you will be able to utilize the skills you have gained through working at CJ Affiliate with digital offers. You can use the offers to work with any content you've already built out for CJ Affiliate offers.
Commission payouts can be received instantly through this network's unique payment system. It can only be used by certain affiliate offers since the vendor must activate it.
Beginners also love this network because of its friendliness. You won't have much trouble getting accepted here, compared to other CJ Affiliate replacements on this list. If you do join this network, you will have access to lots of resources that will assist you in getting started.
Affiliate Window
Affiliate Window, like the other CJ Affiliate alternatives, offers affiliates thousands of products and services to promote online. Furthermore, Affiliate Window offers affiliates of different levels of experience the opportunity to participate in a global market. There are big brands represented by Affiliate Window, including Under Armour, Burton, and HP.
Rakuten
Rakuten offers an affiliate program that is highly regarded. Additionally, they offer affiliates an easy-to-use dashboard that displays earnings, clicks, and conversions information. Eight years in a row, this affiliate network has been voted the mThink's best affiliate marketing network.
However, this affiliate marketing network only provides commissions on direct sales, and it only deals with physical goods. It may be more convenient to choose between information and physical products on another network if you prefer this.
Moreover, this network's affiliate registration process is more difficult than other networks'. In order to get attention from advertisers, your website must be popular. There is more information to gather and it takes longer. After joining successfully, each affiliate offer must be applied for separately.
Amazon Associates
Since Amazon Associates is one of the biggest affiliate programs in the world, it is a great place to start. With millions of products available, you're sure to find a product that appeals to your niche. As long as you're a member of their affiliate program, you can promote anything.
Amazon has a tiered commission structure ranging from 1% to 10% per sale. The structure is based on product categories, with Luxury Beauty, Luxury Stores Beauty, and Amazon Coins paying out the highest commissions.
There is a physical product for almost every need on Amazon. Even though some don't offer the highest commissions, you can build a website around selling them.
There's no warning when Amazon exercises its discretion. The platform can ban you without stating a reason. In spite of their high performance and good reputations, high-performing affiliates often struggle to survive.
Choosing Amazon means that you will have the flexibility of being able to sell a wide variety of physical products. Promotions for digital and physical products are endless.
Market Health
The health/beauty niche is the focus of Market Health, an affiliate marketing company with years of experience.
There is still a large number of products to sell, despite its narrow niche. The company managing the network also manufactures some of these health products.
Market health offers a physical product-focused network focused on health foods. Vitamins and supplements are among the products shipped directly to consumers, as are powders and creams.
Small affiliate networks have a tendency to maintain closer relationships with their partners. The rates here are higher than those on some other networks because publishers with strong websites can negotiate higher rates.
If personalized attention is what's most important to you, choose this CJ Affiliate alternative. Affiliate networks that sell their own products are few and far between and this is one of them.
PeerFly
PeerFly is an affiliate network focused on CPA offers, with a strong user platform and well-curated offers. The products you can promote include those in many different niches including health, fashion, and eCommerce. B2B offers are also available.
On the network, commission structures and affiliate offers are as diverse as the offers. With some advertisers, you can work out revenue share deals or CPS offers.
PeerFly has fewer affiliate offers than Google AdSense, but it has plenty of offers other than those that are digital.
PeerFly's platform has been praised by many users in reviews. With its easy navigation and rich features, it was developed in-house by PeerFly.
Choose PeerFly if you want to start promoting CPA offers (but also have the flexibility to experiment with others on the same platform), and you want to mainly generate leads. With PeerFly, these kinds of affiliate offers will be easier to find.
Advertisers, publishers, and offers chosen by this network must be serious about its rules. Affiliates starting here may find it challenging, but if your experience is decent, you will encounter fewer low-quality offers.
eBay Partner Network
A vast affiliate network similar to Amazon's, but eBay's affiliate program operates differently.
Unlike Amazon, eBay rewards you based on the amount of traffic you drive. It could either be a better bargain or a worse bargain, depending on the product.
In light of eBay's emphasis on CPCs, the traffic requirements for affiliates are higher than those for most programs. The rest isn't too hard as long as your website has traffic.
When buyers follow your link but don't trust the website however they end up on, they might stop short of converting. There are millions of accounts on eBay, a well-known website.
CPC commissions can be earned by selling physical goods through the eBay partner network. You could promote plenty of products and some of them come with high commission rates for affiliates.
Recommendation: Best Learning Platform For Affiliate Marketing
Is CJ Affiliate A Scam?
CJ Affiliate is NOT a scam.
It is a common mistake for CJ affiliates not to carefully review the affiliate program terms and conditions before joining.
CJ lists affiliate programs with different terms and conditions. The traffic allowed by some programs, for example, comes only from a select few sources.
Consider the situation where an affiliate program prohibits PPC traffic. But you make the decision to sign up for it and start driving traffic through PPC advertising.
When the payout date comes, the affiliate program will analyze your traffic sources and keep showing your progress and sales numbers.
In addition, they will deactivate your account if they discover that you are sending traffic from banned sources.
Second, the affiliate programs listed on CJ are independently owned and operated. As a company, CJ ought to protect the interests of its affiliates as well as prevent their advertisers from violating the agreement.
Research has shown that this does not always happen (at least in some cases).
Because of this, you (as an affiliate) should choose advertisers carefully. Work only with well-known advertisers who have a successful track record and a clean background.
Don't jump on a product simply because it pays well.
In short, CJ itself isn't a scam, but because it's such a large affiliate platform, it's possible that advertisers can take advantage of affiliates.
Therefore, be careful when choosing the programs to promote.

Final Verdict: CJ Affiliate Review
As we can see, CJ Affiliate is not a scam. For affiliate marketers, it can be an important tool in earning money.
You may not be able to earn your main income from CJ Affiliate, but it can contribute significantly to your affiliate marketing income.
However, if you want to take your affiliate marketing to the next level, you must learn how to drive organic traffic to your affiliate site.
The more you know about keyword rankings, SEO metrics, and backlinks, the better you will be able to compete.
All these valuable insights can be learned for free from my #1 recommended platform.
How To Make A Full-time Passive Income on Affiliate Marketing?
To make a full-time passive income from affiliate marketing, you need to master advanced SEO techniques so that you can quickly scale your affiliate business.

My #1 recommended platform to learn advanced SEO is called Wealthy Affiliate.

Wealthy Affiliate is an all-in-one platform for building your affiliate marketing business from scratch.
When you join Wealthy Affiliate, you can get access to the first-class web hosting service, keyword research tools, community support, comprehensive training, writing tools, and other software to help you build an online business step-by-step.
You can register a free account with Wealthy Affiliate, which enables you to get started with affiliate marketing right away without paying a penny.
If you like the platform, you can then upgrade to the premium membership to get access to everything on the platform. There are no upsells afterwards.
But How Much Can You Earn with Wealthy Affiliate?

A 21-year old student from Wealthy Affiliate was able to earn $7,395 in just 1 week, which means he made more than $1k a day…all while applying what is taught inside Wealthy Affiliate.
Wealthy Affiliate has a long history. It has been established for 15 years and there are many success stories in the past decade.
Actually, Wealthy Affiliate has more than a million members so far, so you can see how popular this platform is.
To give you more examples, here are some of the other inspiring success stories of Wealthy Affiliate members.
If you don't trust my words, you can go to Trustpilot to see what the members have to say:
At the time of writing, Wealthy Affiliate is rated 4.8 out of 5, which is excellent. It's incredible to get such a high rating with more than 400 reviews.
If there are only two or three good reviews, you may say they are fake reviews. But you cannot fake it when there are more than 400 reviews there. Remember, Trustpilot has a very intelligent system to detect fake reviews.
Where to Join Wealthy Affiliate?
Wealthy Affiliate has a very simple pricing scheme. It has a free and premium membership. The premium membership only costs $49/month or $395/year.
If you want to feel about Wealthy Affiliate, you can sign up for the free starter membership here (no credit card required). You can select to be a free member with no time limit.
And as a starter member, you can get instant access to the community, live chat, over 500 training modules, 2 classrooms, networking, commenting, 1 free website, access to the keyword tool.
You can enjoy all these values without paying a penny.
So I strongly recommend you to register a free account and see it yourself.
Recommendation: Best Learning Platform For Affiliate Marketing